Articles by Initial Letters
Bartók Béla, a népzenekutató – I.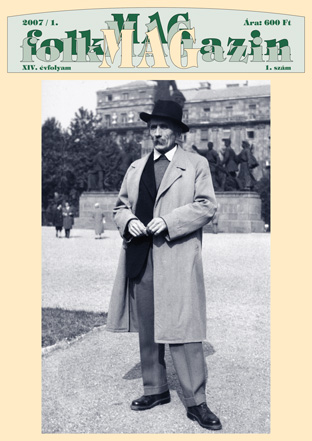 Issue:

2007/1

Starting page: 18
Author:

Pávai István

=>
Exhibition: Bartók Béla – the folk music researcher – an exhibition of photos and documents opened at the Hungarian Heritage House on November 9th, 2006. Includes letters, folk music transcriptions, archive photographs, works by Bartók and his colleagues. The exhibition was prepared through support and cooperation of: the Department of Folklore Documentation of the Hungarian Heritage House, Insitiute of Musicology of the Hungarian Academy of Sciences – Bartók Archive, Hungarian Museum of Ethnography, and the Ministry of Education and Culture. We will publish excerpts from this exhibition in the 2007 issues.