Articles by Initial Letters
Magam járom...
Tisztelet és köszönet a kilencvenéves Galambos Tibornak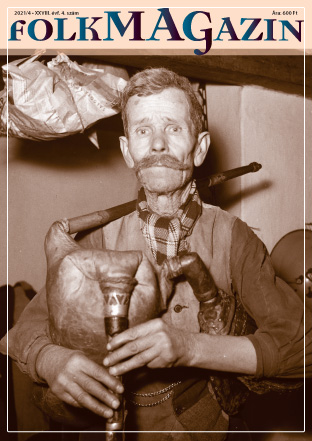 Issue:

2021/4

Starting page: 16
Author:

Ónodi Béla

=>
Galambos Tibor (Budapest, 1931. Sept. 16.) professional dancer, choreographer, documentary filmmaker, cultural and arts manager, director of Budapest's Fészek Arts Club for 40 years. This article pays tribute to the life work of Galambos Tibor upon his 90th birthday. He danced professionally for 20 years (SZOT, Honvéd, Budapest Folk Dance Ensembles), started the Néptáncantológia (folk dance Anthology – yearly showcase of the best folk dance choreographies), was active in establishing "Táncművészet" magazine, the Táncszövetség, Táncfórum and the National Dance Theatre. Choreographer of 69 stage productions (for the Vasas, Avas, Vadrózsák, Erkel Ensembles), he is still active with the Erkel Ferenc Folk Dance Ensemble. He has produced and co-directed 28 films documenting works, masters, contemporary life and artistic vision in the Hungarian dance world. By Galambos' student, Dr. Ónodi Béla.