Articles by Initial Letters
Lajtha László, a népzenekutató – IV.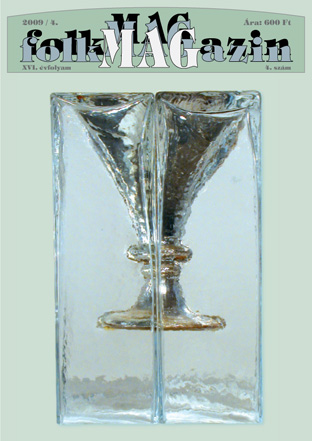 Issue:

2009/4

Starting page: 16
Author:

Pávai István

=>
Lajtha László – the folk music researcher: Part 4. Excerpts from the photo and document exhibition in the upper foyer of the Hungarian Heritage House in Budapest, curated by Pávai István. Lajtha (b. 1892 – d. 1963) was a composer and folk music researcher who began folk music collection work after 1910 working with Bartók and Kodály. Here are selections commenting on the difference between village Gypsy musicians and city Gypsy musicians: "…The musicians in Gypsy bands in small villages don't read music and play in villages far from the cities entertaining peasants who not that long ago could hardly read and write. They are very different from the Gypsies that play in the restaurants of the big cities and often can read music…"(Lajtha 1962). There are also Lajtha's summaries on the nature of Hungarian traditional dance, such as "...the most characteristic attribute of traditional Hungarian folk dance is that there is no strict, final, set order for a program of dances [suite of dances]. Like all living spontaneous folk art, improvisation plays a decisive role… "(Lajtha 1936), and mention (from 1948) of his participation in the International Council on Traditional Music (and Dance) the ICTM.