Articles by Initial Letters
A folklorista Vikár Béla – I.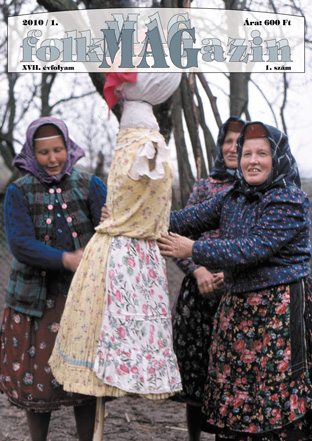 Issue:

2010/1

Starting page: 14
Author:

Pávai István

=>
Vikár Béla – the Folklorist (Part 1.) Excerpts from the exhibition of photos and documents at the Hungarian Heritage House in Budapest from October 2009 until January 2010. The exhibition will be set up again at the Dance House Festival in Budapest March 27–28, 2010. Curators of the exhibition are Pávai István and Sebő Ferenc. It was sponsored by the Hungarian Heritage House and the Hungarian Museum of Ethnography. Vikár Béla was born 150 years ago. He began doing folklore collection work writing down folk tales and songs using shorthand from the end of the 1870's. He was the first person in Europe to use the phonograph to record folk songs (1896). He recorded Hungarian folk songs and the folk music of other ethnic groups in the Hungarian territory. In this issue are some of Vikár's own writings about his collection work, his ideas for organization of collections, his time studying in Finland and a letter from his mother telling about her own work collecting folk songs in Somogy County.