Articles by Initial Letters
Védik a magyar népdalt!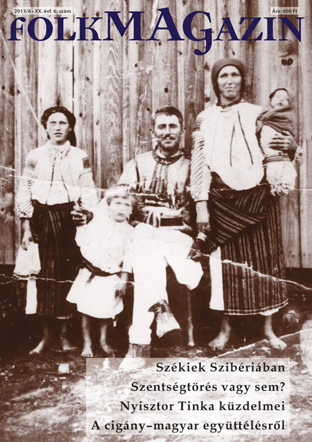 Issue:

2013/6

Starting page: 40
Author:

Balázs Béla

=>
Protecting Hungarian folk song. Among other things, this short interesting article includes a great description and opinion on the 7 years Bartók Béla spent travelling the entire Hungarian language area recording, collecting original folk song. "...Bartók is Europe's leading composer now, and that is where he finds his own calling and pleasure... but for all intents and purposes he put his own music aside for seven years – for Hungarian folk song...." Bartók trained himself in the ethnographical techniques and languages necessary for this collection work. Mentioned here in the meantime are political figures, musicians, composers and "nóta" composers of the time. By Balázs Béla. Reprinted from the Bécsi Magyar Újság II. 139. Vienna, June 15, 1920.