Articles by Initial Letters
Prímásnak születni kell?
Gondolatok a balatonfüredi prímásverseny kapcsán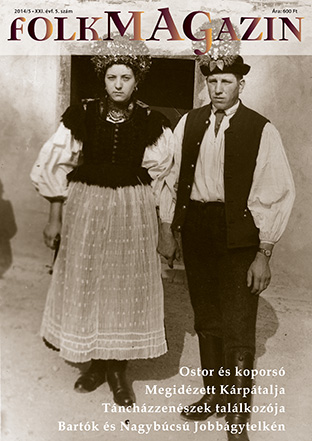 Issue:

2014/5

Starting page: 32
Author:

Bolya Mátyás

=>
Thoughts on the "prímás" or lead fiddler competition held in Balatonfüred, Hungary on July 22, 23. This was a professional competition sponsored by the Hungarian Heritage House and the city of Balatonfüred, with support from the Liszt Academy of Music. Twelve Hungarian fiddlers from Hungary, Transylvania, Serbia and Slovakia participated. About half of the contestants received awards. One of the goals was to familiarize those interested and draw attention to differences between two important genres of the folk violin repertoire: the folksy composed music and the folk music. See article in Hungarian for list of contestants, award winners, members of the professional jury, and the band that accompanied each contestant. By Bolya Mátyás.