Articles by Initial Letters
A magyar közmédia "páva-variációi"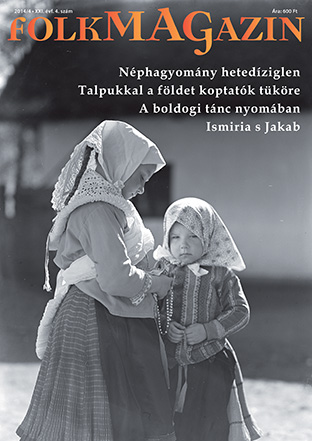 Issue:

2014/4

Starting page: 3
Author:

Agócs Gergely

=>
Thoughts after the second round of the Páva – Hungarian TV's folk talent show. The first televised Páva Hungarian talent contests were in held in 1969/70, 1977, 1981, 1983. In 2012 a new Páva folk talent contest series was televised and brought unexpectedly large TV audiences, so another round was scheduled and completed early this year. The 2014 series was also highly successful with an unprecedented number of Hungarian viewers. The 2012 and 2014 Páva series used the contemporary mainstream TV talent contest/reality-show-with-judges format. Of course there has been controversy surrounding use of this style of show. However, instead of promoting mainstream international style popular music – these program series promote authentic style Hungarian folk dance and music – making this genre available to a much wider audience via Hungarian television. By Agócs Gergely – Páva's professional coordinator.