Articles by Initial Letters
Népzenegyűjtés a Fonóban – I.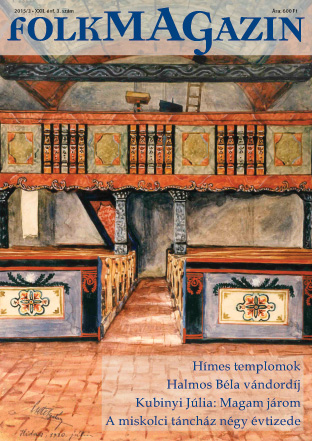 Folk music collection at the Fonó – Part 1. Between September 10 and December 20 of 2014 a series of collection work and concerts were organized by the Hungarian Heritage House in memory of the Holocaust. Ten traditional Gypsy bands arrived from selected villages in Transylvania (Romania), Ukraine, Slovakia and Hungary for documentation, ethnographical interviews, recordings, and concerts. The focus of this collection project was local Jewish and Gypsy repertoire. These bands had specific memory of the Jewish and/or Gypsy repertorie of their area. This issue includes summaries of three of the bands – from Magyarszovát (Suatu, Romania), Tiszakóród (Hungary), Nagybánya (Baia Mare, Maramureş region, Romania). Report by Árendás Péter.