Articles by Initial Letters
Lőrincz Gergely írásai és rajzai 9.
Egy parasztfiú az emigrációban (1. rész)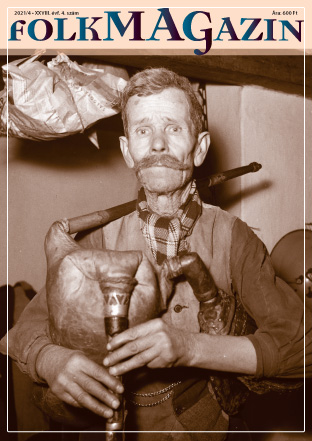 Issue:

2021/4

Starting page: 50
Serie:

Bukovinai életképek

Author:

Lőrincz Gergely

=>
A Peasant Boy Emigrates – Part 1. Lives of Bukovinan Hungarians – Kóka Rozália's column. It was early January 1957 when three Bukovina Székely Hungarian boys decided to leave Hungary and find the world, since it seemed like the Soviets would be ruling Hungary for a long time. They set out from the village of Csátalja on Hungary's southern border and crossed over into Serbia where they were sent to a camp in Stara Moravica and received scanty provisions from the Red Cross. Later single men were seperated out and sent to a camp in the Balkan Mountains where German SS soldiers had been imprisoned after WWII. Most of this story is about the time they spent there, the kind of people they met, the local Serbians and conditions in the camp. They were bored and waiting, but they were allowed to fish and swim in the Drina River. After a time those in the camp who had relatives abroad who would pay their tickets and sponsor them, began to leave. Those with no relatives or contacts had to wait for work opportunites, and there weren't many for uneducated farmers. Finally in October of 1957 our protagonist signed a contract to go to Belgium and work as a miner. They were taken by train through Zrenjanin, then Titel and on to the west. From the writings and drawings of Lőrincz Gergely.