Articles by Initial Letters
Hogyan jött létre az "I. Magyarországi Táncház Találkozó"?
Beszélgetés Nyikos Istvánnal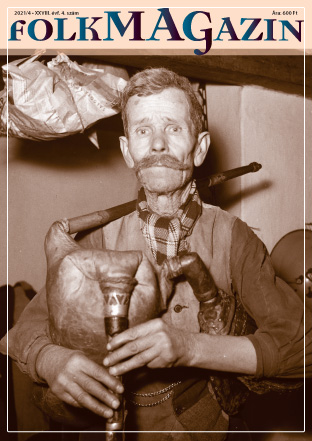 Issue:

2021/4

Starting page: 18
Genre:

Interjú

Author:

Grozdits Károly

=>
Two articles on the first national dance house festival, the "Táncháztalálkozó". One is a conversation with Nyikos István – who was the first organizer of the festival. The festival was held for the first time on March 28th, 1982 at the Sport Arena in Budapest as a part of Budapest's Spring Festival. Nyikos István worked at the time as adminstrative director for the Radnóti Stage and was involved in the dance house movement. He, Romhányi László (director of Budapest's Thália theatre at the time) and folk musician Jánosi András formulated a plan for the first festival. There were some 1000 performers from all over Hungary at the first festival. It was about 9 years after the first dance house was held in Budapest and dance houses were popping up like mushrooms all over the country. Romhányi with Halmos Béla planned and directed the evening gala program. The massive yearly national dance house festivals have been organized ever since using basically the same format as the first one. Interview by Grozdits Károly. [Dance House Woodstock in the Sport Arena: Folk Arena] – a review of the first dance house festival that appeared in Új Tükör on May 2, 1982 XIX. 18. "…[dance house] is a form of recreation that still exists today in Transylvania, but these days in Hungary it is reteaching culture – a folk dance event that has become a means for getting aquainted and having fun..." By Deme Tamás.