Articles by Initial Letters
"Népi grill" – Szabadban sült hagyományos ételek 5.
Szenensült flekkentörténetek a flekkenvárosból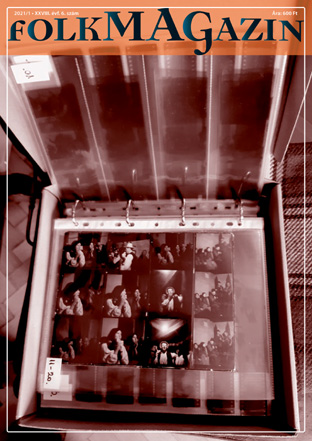 Issue:

2021/1

Starting page: 42
Serie:

Ételek – Hagyományok

Author:

Juhász Katalin

=>
Food and tradition: "flekken" – a roasted or grilled slice of meat – these days usually pork. This article provides mainly historical references to this popular meat dish. Flekken has lots of history and connections to the Transylvanian city of Marosvásárhely/Târgu Mureș from the end of the 1800s and beginning of the 1900s. There is lengthy discussion of various pubs there that were known for their flekken. Flekken was and is a favorite meal served with beer or wine in pubs and restaurants. A recipe is provided for slices of meat marinated for at least 24 hours (in garlic, oil, small amount of mustard, salt, pepper, dash of paprika) with the slices stacked. When grilling, the pieces of meat should only be turned once – right after a small bit of juice arrives to the surface of the meat. Meat cooked too long or turned too many times will be tough, dry and rubbery. By Juhász Katalin.