Articles by Initial Letters
XVII. Kaláka Folkfesztivál, július 12–14.
Folkünnep Diósgyőrben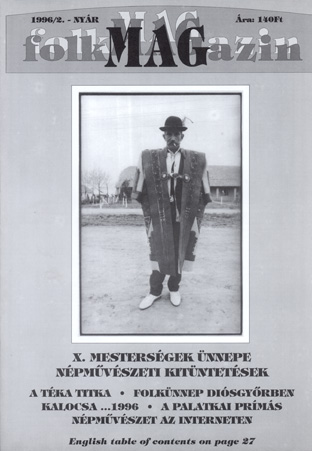 Issue:

1996/2

Starting page: 6
Author:

Fogarasi Lajos

=>
Review of this year's "Kaláka Festival". A two day music festival which happens in mid July every year in the castle ruins in Diósgyőr, near Miskolc. This year Hungary's best, performed along with musicians from Finland, Macedonia, Italy, Transylvania and more. By Fogarasi Lajos.