Articles by Initial Letters
Ki az eget megkerüli...
Erdélyi népzene. Kis-Küküllő mente, Vízmellék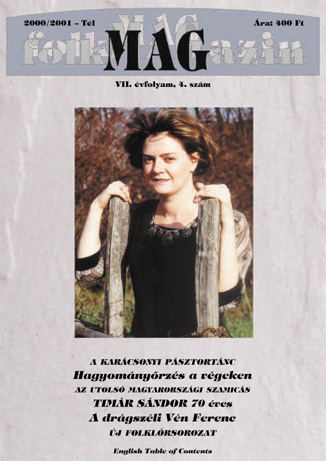 Issue:

2000/4

Starting page: 25
Author:

Könczei Árpád

=>
Announcing release of a new recording of traditional music from the Kis-Küküllő region of Transylvania. Recommended by Könczei Árpád, the recording features Bárdosi Ildikó, the Téka Ensemble, Juhász Zoltán and Németh Ferenc.