Articles by Initial Letters
Háború vagy tánc...
Egy bartókos brüsszeli benyomásai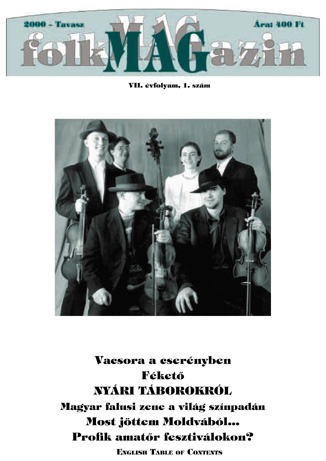 Issue:

2000/1

Starting page: 15
Author:

Gordos Anna

=>
In Dec. '99, Budapest's Bartók Ensemble went to Brussels to perform in series of performances with a Belgian group called the Hourvari Ensemble. A dancer from the Bartók Ensemble, Gordos Anna, offers a few thoughts from the experience. The hosting Belgian group danced Hungarian dances, but none of the dancers were Hungarian. Anna remarks about the group "...they take such an enthusiastic interest in the customs of another nationality...... accepting everyone as equals.. ..instead of looking for things that make them different, they look for things that bring people together...". She goes on to say "...this Western European attitude, born of tolerancy is something we still have to learn...".